Exploring the Woodwork Artistry of Samuel Frodsham
Author: Ian Doughty
What links a war memorial in St Martin's Church, Ashton on Mersey, a shop window at 7 Swan Bank, the library fittings in Gawsworth Hall, the screen and roof of Astbury Church and the font cover of St James Church, Congleton? They are all examples of woodwork executed by Samuel Frodsham.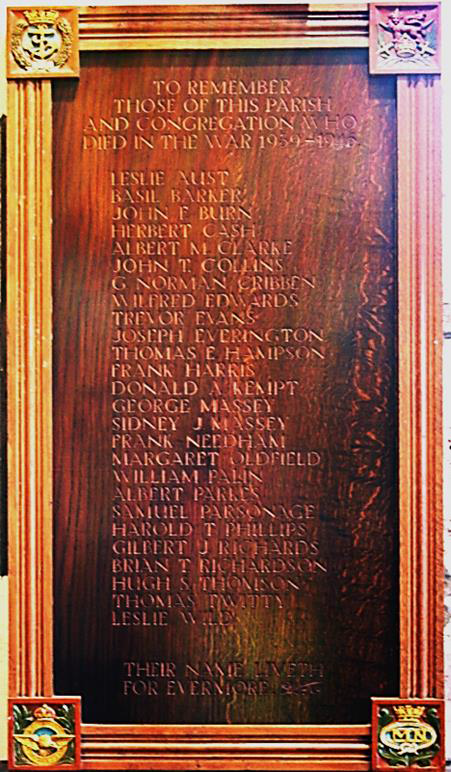 It was two chance enquiries made to the museum for information that stimulated a renewed interest in this one-time renowned local craftsman.
The first was from St Martin's Church, Ashton on Mersey, requesting any information about a Mr S. Frodsham of Congleton, who an Order of Service identified as the designer and executor of a Memorial commemorating those who had died during World War II.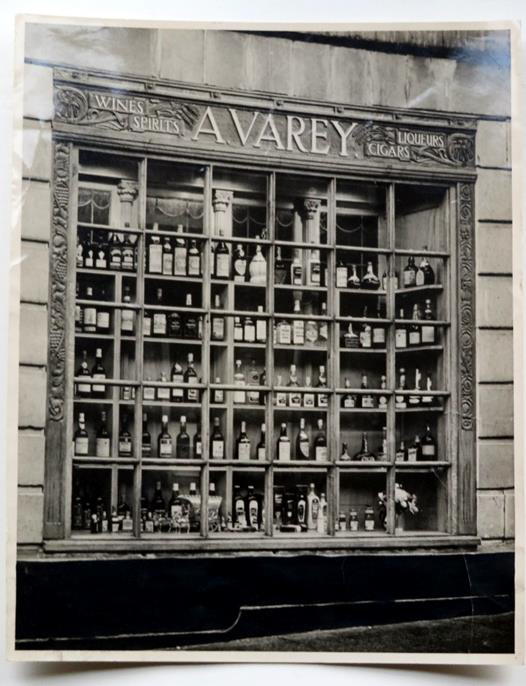 The second was from Mr Doug Varey, whose family had owned the 'Vaults' at 7 and 7A Swan Bank, asking if we could provide any information about the history of the premises. He included with his request this photograph of the window, depicting grapes and grain (to reflect the nature of the business) his father Albert Varey had commissioned from Samuel Frodsham.
Research, undertaken by Alan Brennan in responding to these requests, identified further work by Samuel Frodsham.
Gordon Cartlidge, in his book 'Newbold Astbury', reported that, with his father Jonathan, Samuel had recently (1915) carved the screen which divided the south chapel from aisle in Astbury Church, whilst Raymond Richards, in his second edition of 'Old Cheshire Churches', recorded that in 1954 Samuel Frodsham extensively restored the church roofs. Similarly, Lyndon Murgatroyd and Lucille Jackson in their book on the history of St. James Church, state that the Frodsham family was responsible for much of the carved woodwork in church, including work on the reredos (altar panelling) in 1953; a figure of St. Werburgh in 1957; panelling of the south wall in the Holy Cross Chapel in 1964/5 and, in particular, the carved font cover.
It is quite possible that Samuel's work can be found in many churches both locally and across the diocese. I can, when sitting in the choir stalls of Christ Church, Eaton, recall seeing the name Frodsham carved in to the rood beam which straddled the chancel arch.
It is possible that this carved oak casket made in 1944 to hold the illuminated address to Alderman Fred Jackson, on the occasion of him being granted the Freedom of the Borough, is a further example of his work.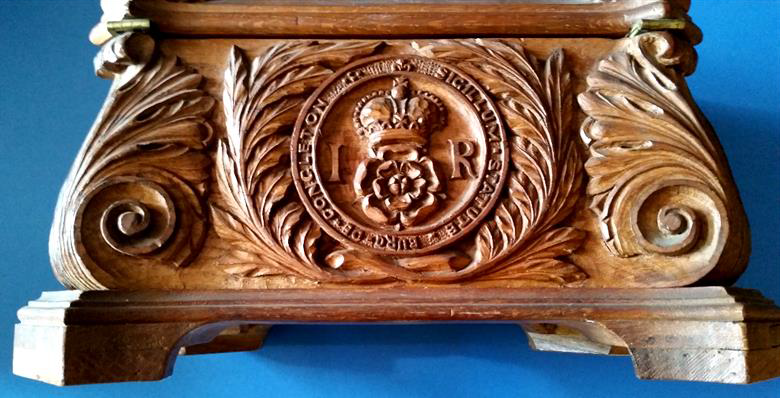 As Samuel Frodsham was one of Congleton's most highly regarded craftsmen, it is fitting the museum should attempt to develop a comprehensive photographic record of his work. During his working life of over 60 years, he must have had many commissions. We would be interested in hearing from anyone who has any information concerning their location.

This article has been written with research provided by Alan Brennan.