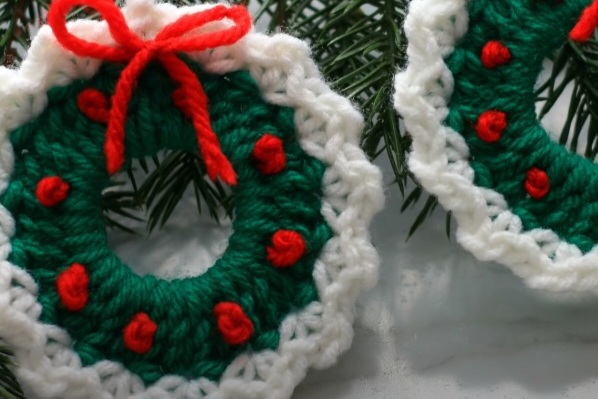 Christmas Crochet
Make your own mini Christmas wreath
Have you ever wanted to learn the art of crochet? Or have you dabbled in the craft but want to learn more? Well, after two successful crochet workshops, the museum has decided to host a Christmas Crochet evening event. At the event, you will make at least one mini Christmas wreath to hang on your tree. Mulled wine and Christmas cake are also included in the price. There will be non-alcoholic mulled wine available, too. The evening wouldn't be complete without some cheesy Christmas music, so expect to hear Cliff Richard whilst you're busy crocheting.
This event is a great way to meet new people and have a little fun over the Christmas period.
The museum is a registered charity that aims to preserve Congleton's rich history. The museum also hosts free family friendly activities throughout the year and well as exclusive history talks and walks. Funds from events like these help us to continue to do this work, help the community where we can and preserve the past. Your purchase and attendance will help support the museum in many ways – thank you.
Once you have booked your ticket please let the museum know if you have any allergies at least 72 hours before the event by emailing info@congletonmuseum.co.uk.