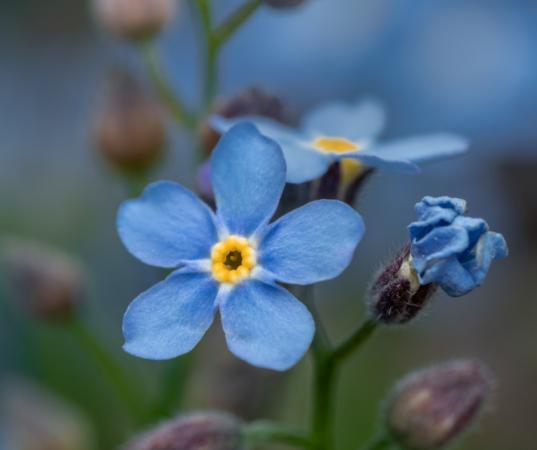 Threads of Remembrance – Coffee Morning
Weekly coffee morning every Thursday to make knitted and crocheted forget-me-not flowers
Join us every Thursday for the Threads of Remembrance coffee morning from the 11th January 2024 until November 2024. 10.30am -11.30am.
Knit or crochet forget-me-not flowers with Congleton Museum all year. Creating one big installation in November 2024 for Remembrance. This is one of many events throughout the year marking 110 years since the First World War.
Bring your own yarn and hooks/needles. However, the museum will have extra yarn and supplies for those without.

£1 per person, per week. This donation covers the cost of tea/coffee and biscuits. No need to book in advance, simply turn up on the day.
The aim of this weekly coffee morning is to teach each other the craft of both knitting and crochet, and together make forget-me-not flowers which will eventually be sewn together and put on display during November 2024 for Remembrance.
The coffee morning will take place upstairs in the museum, in the Sue Dorman Room. The room is accessible via stairs or stairlift which can accommodate one person at a time. The stair lift accommodates wheelchairs.
2024 marks 110 years since the First World War. This weekly event is one of many happening throughout the year themed around the First World War. We hope you join us for Threads of Remembrance.